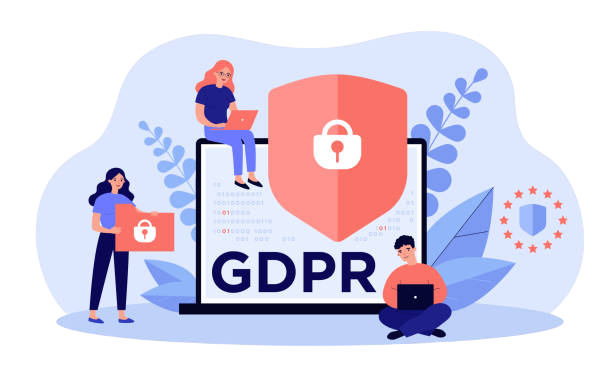 Redback assists you in complying with the General Data Protection Regulation (GDPR) for your website, app, or product. Our GDPR services are intended to help you rethink your approach to data protection while enhancing the data security of users or clients across Europe. Our GDPR implementation and consultancy services can help you align your company's operations with the requirements of the General Data Protection Regulation. In order to shield your company from severe penalties, we offer comprehensive GDPR compliance solutions.
Our GDPR Compliance Services At A Glance
How do we cater to your GDPR compliance needs?
Assessment Of Compliance
We begin by reviewing the current security policies, practises, and tools that a company uses to process data. We provide a roadmap to design a GDPR compliance solution from scratch or, if possible, provide direction to improve the existing system, depending on an organization's needs.
Internal Audit
We also carry out internal post-compliance audits of a company as part of our GDPR compliance services to make sure it is fully compliant. Any discoveries are reported to management, and complete solutions that are designed to close the gap are offered. We guarantee total adherence to your company's policies.
Discovery of Personal Data
Our GDPR specialists develop a great technological and procedural framework to assist organizations in identifying Personally Identifiable Information (PII) that is utilized throughout a corporation. Organizations will be able to control how this information is used and managed thanks to the setup.
Process Modeling
We facilitate process modelling to support your GDPR compliance approach by utilizing contemporary technologies. Our goal is to develop a solution that provides total data protection and aids in identifying data breaches at each stage of the application cycle. We develop solid solutions that aid in identifying problems.
Data Control Assessment
In our data control assessment service, we identify and examine a company's whole data control ecosystem in order to develop a solid GDPR compliance strategy. Our GDPR compliance advisory services professionals complete this process by determining crucial KPIs that reveal an organization's level of legal compliance.
Support For Implementation
We assist in determining the necessary technological and security measures to guarantee GDPR compliance in practice. In accordance with your particular business context, we additionally offer full assistance and support to fulfil any additional business requirements in order to achieve GDPR compliance. The best outcomes are produced by our expertise.