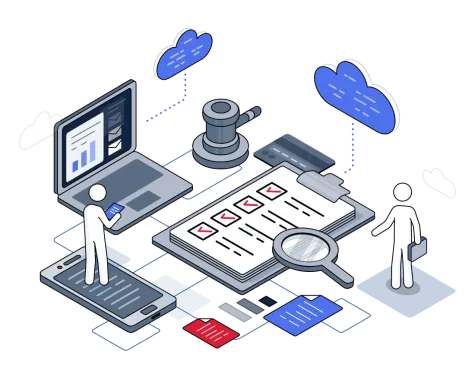 What is PCI DSS?
The PCI DSS is a minimal collection of technical and administrative standards created to aid organizations in securing payment transactions and safeguarding cardholder data against fraud.

An annual PCI DSS audit of security controls and procedures, including areas of data protection like retention, encryption, physical security, authentication, and access management, is required of all organisations that accept or process credit card payments.

American Express, Discover Financial Services, JCB, MasterCard, and Visa Inc. are the founding members of the PCI Council, which is responsible for enforcing the PCI DSS. Organizations that are found to fall short of the necessary payment security requirements, or those that aren't making efforts to comply, may be fined.
Why is PCI Compliance Important?
No matter how big or little your company is, if you accept credit cards for payment or if you provide services to merchants, you have a duty to protect payment cardholder data using PCI security standards and PCI services.

Adhering to PCI Data Security Standards is essential to maintaining the safety and security of your customers' payment card information in an era where security breaches and cybercrimes are widespread.

By being PCI compliant, you can defend your company against customer churn, brand erosion, legal action, and large financial losses.

RSI Security will assist you in completing the compliance procedure quickly and completely, giving you the assurance that your data is secure and, more significantly, that the data of your clients is protected.
How You Can Make PCI Compliance Easier with Redback
Achieving and maintaining PCI DSS compliance is a complex process. This is how cooperation with Redback can facilitate it:
We accurately define the scope of PCI DSS compliance and advise on the ways to reduce it to avoid excessive costs and efforts of achieving and maintaining compliance with PCI DSS.
Our mature quality management system confirmed by ISO 9001 certificate enables us to plan and deliver PCI DSS compliance services fully meeting our customers' quality, time, and budget expectations.
If you go for a long-term cooperation with ScienceSoft, you get subsequent projects completed in less time at a lower price.