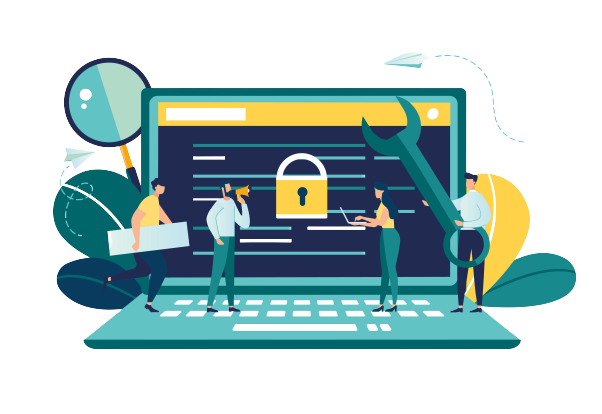 What Is Cybersecurity?
Cybersecurity is the practice of guarding against digital attacks on systems, networks, and program. These cyberattacks are typically intended to gain access to, change, or destroy sensitive information; extort money from users; or disrupt normal business processes.

Implementing effective cybersecurity measures is especially difficult today due to the fact that there are more devices than people, and attackers are becoming more creative.
Improve your security posture
The world of technology is constantly changing, from the rise of the Internet of Things (IoT) to the adoption of Software as a Service (SaaS) over traditional in-house applications. As technology evolves, so does the threat landscape. Despite this, many organizations adapt their technology without consulting with IT, information security, procurement, or risk specialists.

We serve as our clients' trusted go-to partner for advanced expertise in the current threat landscape as a Managed Security Services Provider (MSSP). Allow us to become an extension of your team, whether you need help with 24x7 network security monitoring, Virtual CISO Services, or Penetration Testing.
Our core principals are simple. We aim to:
Be your trusted compliance and risk program advisor.
Deliver cost-effective technology to reduce enterprise-wide risk.
Provide expert consulting services to support IT teams.
Detect and respond to threats on your behalf.
Bring information security leadership to enterprises of all sizes.